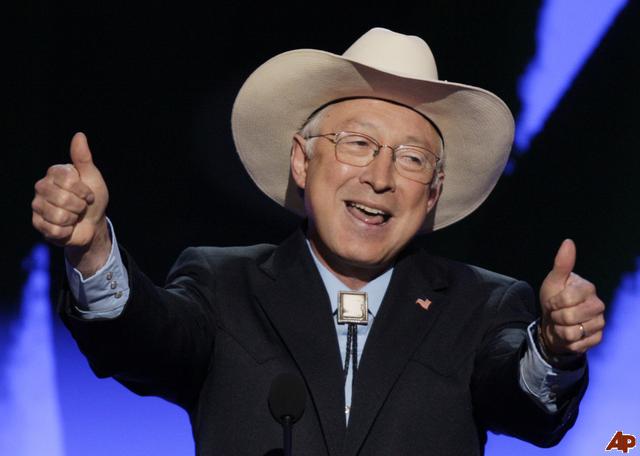 Members of the Colorado press corps, and even some Republicans, like to question the strategy behind Mitt Romney's decision to visit places like Pueblo and Ft. Morgan.
The criticism more often seems to derive from reporters bothered by having to schlep themselves outside the confines of the Denver metro area than a legitimate analysis as to the value to a campaign of a trip to the state.
First, statewide TV cameras will follow a presidential candidate wherever the candidate goes, and those local TV images on the local evening news are really what the campaigns are after during presidential drop-ins.
Number 2…newspapers in places like Pueblo reach audiences far beyond just the city named on the masthead…they reach a hop scotch of communities with voters that are notorious for making up their own mind.
Three…the state's 3rd and (old) 4th districts, both rural, encompass many swing voters. Dubious? Ask former Congresswomen Marilyn Musgrave and Betsy Markey. They both found themselves on the wrong side of the tough-to-please voters in this part of the world.
This is background to what we want to discuss today: the Obama campaign's decision to send Ken Salazar to the West Slope, as reported by the Daily Sentinel.
This move is less like sending Nixon to China, and more like sending Salman Rushdie to Mecca. Is Obama's debate coach in charge of planning Obama surrogates in Colorado too?
Even if you do not have a Ph.D. in the political science of rural Colorado, you still probably know that Ken Salazar…former Senator-now-Czar of killing oil and gas development for Barry Obama…is about the least popular person in parts West of the Continental Divide.
As Mitt Romney pointed out during his whuppin' of the President in Denver, drilling on private lands in states like North Dakota is up, but energy licenses on federal lands are way down. As Interior Secretary, Salazar has been the author over this decline.
Which communities have been hit hardest by Salazar's policies? Why those in Western Colorado. At this time last year, real unemployment in a number of communities in this region hovered above 20%. While many have fallen slightly, unemployment in these parts is still higher than the mean by a long shot.
Like Bill Ritter, Ken Salazar bears the brunt of the blame from the public for so much of this.
Many analysts believe that Ken Salazar's brother John was run-out of Congress partially as a result of Ken's profile and unpopularity. We hear that from Democrat friends too…John knows that his demise was a big fault of Kenny's bad name.
Word however of Salazar's unpopularity hasn't made it to the Obama brain trust. Yesterday they sent Salazar to Grand Junction to win some voters.
Hard to figure what they were thinking. Hard to figure if they were thinking.